Fiat makes a comeback with Fiat 500 launch
An impressive marketing campaign goes hand-in-hand with the launch of a best car seat model. However, if we're about the launch of a new model from a car maker that has been missing in action from the spotlight for more than one decade, everyone's eyes is sure to be glued to the brains and efforts of the marketing team that will lead the brand's reentry and the model's launch.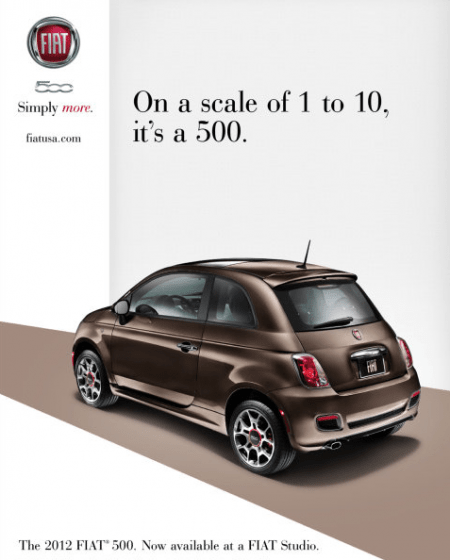 Italian carmaker Fiat has just recently made its reentry into the United States market through the launch of two models—the 500 and 500C Convertible whose tagline reads "Simply More." According to the press release materials, the tagline "Simply More" pertains to the school of thought that one's self expression can make life rich and full. Moreover, it also reflects the saying that the "simple things" in one's life can be considered treasures such that the new model, Fiat 500, has everything you need.
Fiat 500's new tag line "Simply More" sounds, well, simple. It sure helped that someone from the marketing team explained the though behind its simplicity that added to its fine flair. Moving on, the marketing team behind the carmaker's re-entry alongside the launch of its two new models is working vigorously to make this crucial marketing campaign come to life through above the line and below the line advertising. We are all expecting to see the tagline pop up in most social networking and digital ads and events and of course, on television as the brand recently aired its first TV commercial. Here's a short clip of that ad: