Fiat, to Introduce the Viaggio in China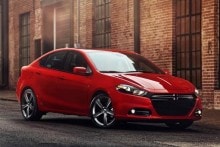 The Fiat company is set to launch its compact sedan called the Viaggio during the Beijing Auto Show this year. Originally, the car is slated to be in the market by the end of the year but they have decided to push for an earlier release by making t available to China's consumers by July.
To produce this car in China, Fiat will be working with the Guangzhou Automobile Group, and it is exceedingly important for this team up to work. This is because the company is planning to go beyond its European clientele. Sales in Europe are forecasted to decline again this year, and it has been declining for the past five years. Fiat can't afford to be insular.
On the other hand, car sales in China have been increasing and sales are projected to grow more by at least 8% this year. Should Fiat launch the Viaggo successfully in China, they might yet be able to get a sound foothold on the world's largest growing economy. It must be noted that Fiat hasn't been visible in China since its 2007 collaboration with Nanjing Automotive. This proved to be a failure.
The Viaggio is not a new model. Rather, it is a rebadged version of the Dodge Dart. The cars are set to be produced in the Changsa Economic Zone in Hunan where the Ghuanzhou Company opened a new factory. The partner companies are targeting making 140,000 cars a year, and eventually let this grow to 250,000 cars in a year. The engines in these cars will be manufactured in China, but will hold Fiat's 1.4 liter gasoline design.
If the sedan is a success, Fiat also plans to release a hatchback version of the Viaggo in the country. This car will then be exported to Europe and is slated to replace the Bravo. The Bravo wasn't very successful because consumers found it too slow.